********************************************************************************************
CLUB REFURBISHMENT 2018

Over the last month the Club has had several meetings to discuss the proposed main bar refurbishment. It has been decided by the committee that the refurbishment will be contracted to a Cheshire firm called Vanderbyl. The decision was made because of the professional approach made by the firm, consultant and owner, as well as the extensive knowledge that they have about the licensing industry.
The committee are aware that there will be some issues with access for disabled members during the 6 weeks close down period of the main bar, but will try to facilitate, as far as reasonably practicable, access to upstairs. The committee realise that this is a big financial commitment for the club and make these decisions with total confidence in Vanderbyl.
The committee would like to give a big thanks to all members for helping to raise the funds for this refurbishment. We're sure that these alterations will make a massive improvement to the club.
Artists impression of the new bar area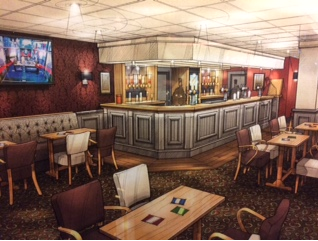 Floor plan of the new bar area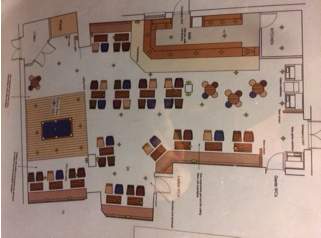 ********************************************************************************************